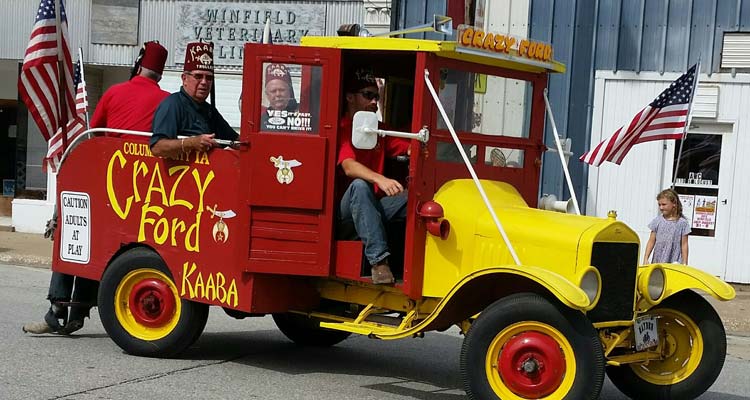 WINNERS FROM THE 2020 KAABA SHRINERS SPORTSMAN'S GIVEAWAY
Upcoming Events
May 5th Kaaba Stated Meeting
Dinner at 6:00 Meeting 7:00
June, July, August
No Stated Meetings
June 19th   Kaaba Shrine Fundraiser
All you can eat Spaghetti Dinner
4:00 – 7:00
July 5-9 Shriners International Imperial
July 24th Iowa Shrine Bowl
Parade 9:30 AM
Game door open at 2:00 PM
Game 4:00 PM
September 1st Kaaba Stated Meeting
Dinner at 6:00 Meeting 7:00
October 6th Kaaba Stated Meeting
Dinner at 6:00 Meeting 7:00
October 9th Columbus Day Parade
Columbus Junction
November 3rd Kaaba Stated Meeting
Dinner at 6:00 Meeting 7:00
December 1st Kaaba Stated Meeting
Elections
Dinner at 6:00 Meeting 7:00
Get Involved

Recent News
---
2021 Potentate's Shirt Order Form
---
All you can eat Spaghetti Dinner
Saturday, June 19, 2021
4:00p.m. - 7:00 p.m.
To support Kaaba
511 Veterans Memorial Parkway
Davenport IA 52807

All you can eat
Adults $7.00
Children's tickets: 5 to 12 are $3.00
4 & under are FREE.
The general public is welcome.
Dine In Or carry out
Also accepting: VISA, MASTERCARD, AMERICAN EXPRESS & DISCOVER
---
Iowa Shrine Bowl Game
July 24 - PARADE - 9:30 AM on Main Street in Cedar Falls then Autograph Session - At the end of the parade (about 10:30 -11:00 AM.) in the small park at 4th & Main St.. Players, parents, friends and fans can get players to sign their Shrine Bowl books.
July 24 - IOWA SHRINE BOWL GAME: 4 PM
at the UNI-DOME. Gates open 2 PM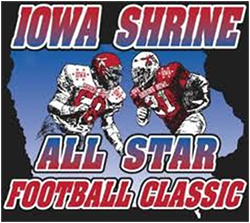 ---
Kaaba Installation Of Officers & Annual meeting
Saturday, 1/9/2021 1:00 PM
2021 -- Stated Meetings
Dinner @ 6:00 - Meeting @7:00
Wednesday, February 3, 2021
Wednesday, March 03, 2021
Wednesday, April 07, 2021
Wednesday, May 05, 2021
DARK JUNE-AUGUST
Wednesday, September 01, 2021
Wednesday, October 06, 2021
Wednesday, November 03, 2021
Wednesday, December 01, 2021